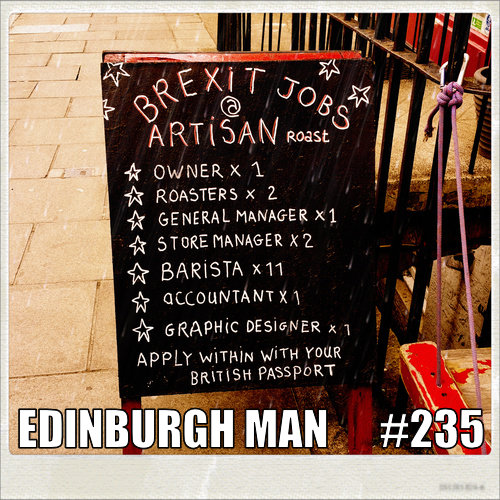 The podcast returns! Apologies for the absence. First of all, we went away for a long weekend in the middle of June. I probably should have mentioned this because we intentionally hid from the Internet and tried to chill out for 5 days. And then we came back amid all this brexit referendum nonsense. On the day of the referendum I couldn't face making a podcast, and the week after I still wasn't in the mood. All this was combined with the fact work was pretty busy up until the end of the month.
Anyway, all that's behind us. The country may be spiralling out of control but at least the podcast is back.
Today's show is a mixture of old-ish stuff (this will be explained on the show) and new tracks, including Kristin Hersh's 50FOOTWAVE and Edinburgh's Miracle Glass Company.
1. Toby Goodshank - "Paul Reiser (DJ Cleric Balls Out Remix)" (Played courtesy ofToby Goodshank)
2. Miracle Glass Company - "The Hidden Light (Radio Edit)" (Played courtesy of Vox Box Records)
3. Mark Wynn - "Polaroid stupid" (Played courtesy of Mark Wynn)
4. Great Thunder & Radiator Hospital - "Singer's No Star" (Played courtesy of Radiator Hospital, Released under a Creative Commons Licence)
5. Amber Arcades - "White Fuzz" (Played courtesy of Amber Arcades, Released under a Creative Commons Licence)
6. 50FOOTWAVE - "Bath White" (Played courtesy of 50FOOTWAVE, Released under a Creative Commons Licence)