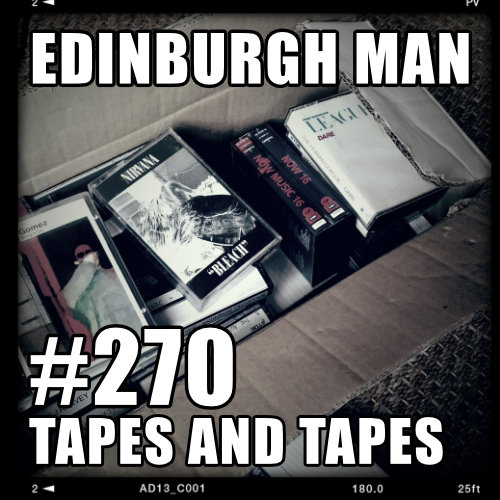 Another Monday morning podcast. Don't get to used to this - you know what happens when the Edinburgh Man Podcast starts to follow a schedule.
Thing 2 is down for a nap so just enough time to record and podcast before the first coffee of the day. Today many of the tracks are from releases that came out over the last couple of years. Why? I think Bandcamp have made some changes to their site so my special secret searches aren't just picking up new releases. This is good news, however, because some of these got missed the first time around.
Oh, and if you want to know why I'm rummaging in a box of cassettes (and one rogue minidisc) you'll need to listen to the show.
1. Canker Blossom - "Satan" (Played courtesy of Canker Blossom, Released under a Creative Commons licence)
2. The Wednesdays (Bellingham) - "I Don't Want Any Of It" (Played courtesy of MOOD, Released under a Creative Commons licence)
3. RETAIL - "Nope" (Played courtesy of RETAIL, Released under a Creative Commons licence)
4. WJLP - "I'm a Loose Caboose" (Played courtesy of WLJP, Released under a Creative Commons licence)
5. Paper Spook - "Cheap Demon" (Played courtesy of Paper Spook, Released under a Creative Commons licence)
6. Polyon - "Reserve" (Played courtesy of Polygon, Released under a Creative Commons licence)