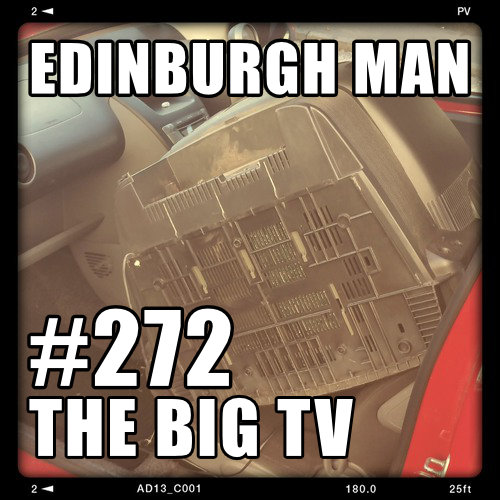 Seeing as how many of my old computers and games consoles don't work too well with modern TVs I was excited to see a 22 inch Sony Trinitron going for free on Facebook.
Went around to collect it and it turned out that it was a 29 inch monster. Nearly broke myself and the women who I collected it from getting it down the stairs and into the passenger seat of our (tiny) car. The service manual I found on the internet says that it's 43kg... that's nearly 100 lbs.
So, the TV sat in the car for days and days until I bit the bullet and hired a moving trolley to get it into the house. Good news is that it works. Now for a bit of Sonic...
1. Just Blankets - "Longshore Drift" (Played courtesy of Just Blankets, Released under a Creative Commons licence)
2. Radiator Hospital - "The Songs You Like" (Played courtesy of Radiator Hospital, Released under a Creative Commons licence)
3. Schwervon! - "Blood Eagle" (Played courtesy of Schwervon, Released under a Creative Commons licence)
4. Townhouse Woods - "Smilin' Instead" (Played courtesy of Townhouse Woods, Released under a Creative Commons licence)
5. Pinegrove - "Intrepid" (Played courtesy of Pinegrove, Released under a Creative Commons licence)
6. Lionizer - "Violent Delights" (Played courtesy of Lionizer, Released under a Creative Commons licence)