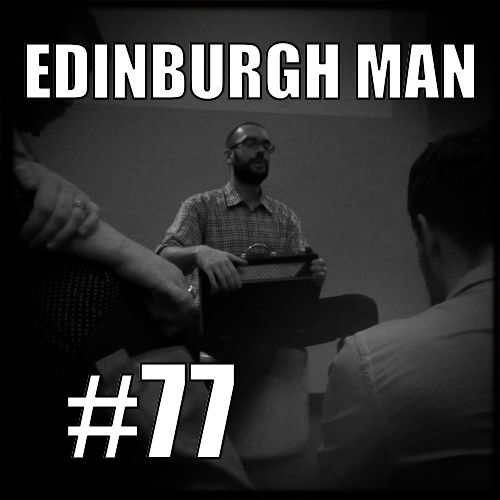 We're back on Thursday nights! A bit later than normal, but here nonetheless. I did think that this show might end up being quite a bit shorter than normal, because most of the tracks are only a couple of minutes long... But there you go.
On today's show - loads of great music! Well, at least I think it's all great. Two brilliant tracks from recent releases by San Diego's Bleeding Gold Records. They may be based in sunny California but the two tracks are both by artists from the UK. There's also a great new song from one of my favourite Edinburgh bands - The Spook School, and a new single from Darren Hayman. Lots more too, but you'll have to listen (or read below) to find out what.
Contains violence and swearing from the start!
1. David Warren - "The Knife" (Played courtesy of Bleeding Gold Records)
2. HEHFU - "Winter Sun And Summer Snow" (Played courtesy of Bleeding Gold Records)
3. The Spook School - "Devil Of Mine" (Played courtesy of The Spook School / Released under a Creative Commons licence.)
4. Sea Lions - "Grown Up" (Played courtesy of IODAPromonet / Slumberland Records)
5. Darren Hayman - "I Taught You How To Dance" (Played courtesy of IODAPromonet / Fortuna POP!)
6. Wounded Knee - "Tomlinson's Rant" (Played courtesy of Gerry Loves Records)
7. Shambles Miller - "For the Would-be Woody Guthrie" (Played courtesy of Shambles Miller)
8. Cinema Red And Blue - "Walkin' To The Cemetery" (Played courtesy of IODAPromotnet / Fortuna POP!)