Apologies. I'm shattered this week. So if I sound a bit more tired than usual this is why. I'm afraid this means a bit less chat than normal too. However - just as much music as ever. There's a track from the Dum Dum Girls album that was released back in March, another great track from the Slow Animal self-titled EP, and we end with a great live track from the Mountain Goats - courtesy of the Live Music Archive.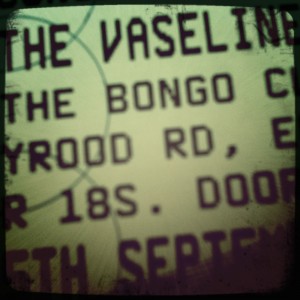 1. Dum Dum Girls - "Bhang Bhang, I'm a Burnout"
2. Allo Darlin' - "The Polaroid Song"
3. Slow Animal - "Sanity"
4. Eternal Summers - "Dye"
5. The Falling Floors - "Honeybee"
6. The Mountain Goats - "Song For Dennis Brown (Live)"