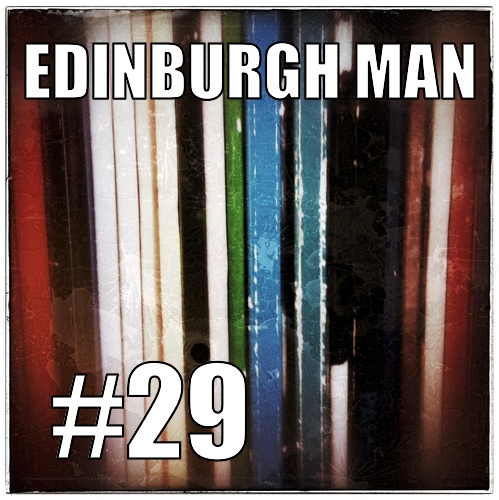 Lots of new music in today's podcast, a couple of creative commons tunes, and more importantly two songs by Edinburgh bands! I also hit the beer right at the start of the show, which might account for the fact I'm a bit more excitable than normal.
Anyway, the show starts with a track from the new album by Marnie Stern, which is out this week on killrockstars. There's a wonderful demo from the Throwing Muses, a couple of bits of lo-fi acoustic by Boy Scouts and One Tough Cookie, and tracks by Edinburgh's Enfant Bastard and The Last Battle. Thanks so much to Scott Longmuir from the Last Battle for letting me play a track from their brilliant new album on the show.
Podsafe music in this episode is played courtesy of IODAPromonet, killrockstars, and The Last Battle. Tracks 2, 3 and 5 are released under Creative Commons licences. Edinburgh Man Podcasts is a member of the Association of Music Podcasting.
1. Marnie Stern - "For Ash" (download track free and buy album from killrockstars)
2. Boy Scouts - "Like Honey" (download album free from CLLCT)
3. Throwing Muses - "Sunray Venus" (download free from CASH Music)
4. The Last Battle - "Ruins" (buy album from Bandcamp)
5. One Tough Cookie - "Thumpity Thump" (download album free from CLLCT)
6. Enfant Bastard - "Song For The Maudlin" (download track free and buy album from iTunes)