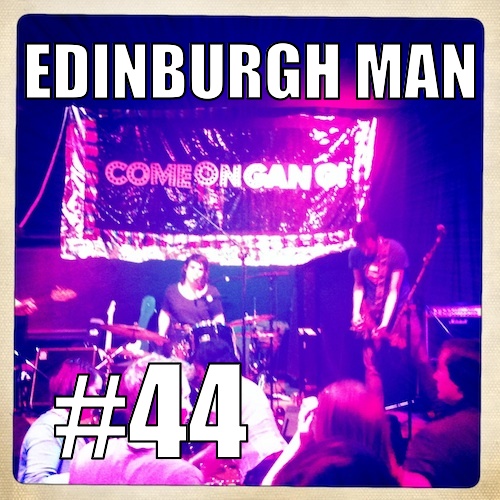 My ears are still ringing from the Come On Gang launch album gig on Saturday night. But I just about managed to hear enough to pull together this podcast.
Outrageously, I didn't notice the multiple "Astronaut" references in today's show, not sure how I missed that. Anyway, there's loads of great music, including two tracks from Edinburgh bands. A wonderful track from the aforementioned Come on Gang closes the show, and we start with a great pop song from Cancel the Astronauts. In between, lots of music including some acoustic indie folk from The Mean Faced Boy, and track from ex-Seattleite Justin Ripley's new Just Just album "No More Vintage".
Podsafe music in this episode is played courtesy of Cancel The Astronauts, EardrumsPop, Justin Ripley, Cakes and Tapes and Come on Gang! Tracks 3 and 5 are released under Creative Commons licences. Edinburgh Man Podcasts is a member of the Association of Music Podcasting.
1. Cancel The Astronauts - "Funny For A Girl" (buy EP from Bandcamp)
2. The Mean Faced Boy - "Sake Sushi" (download EP free from Bandcamp)
3. Early to Bed - "Weathervane" (download EP free from EardrumsPop)
4. Just Just - "Slow Lavender" (download album free from Bandcamp)
5. Yellow Ostrich - "In The Past I Was An Astronaut" (download EP at name your price from Bandcamp)
6. Come On Gang! - "Fortune Favours The Brave" (buy album from Bandcamp)