Two days early! It's an extra-special, croaky-voiced, Tuesday-night podcast!
This week I seem to have got an action packed social calendar which goes gig, gig, wedding, gig. It all means that I'm out for the rest of the week, so I'm doing this podcast early. Normally I'd just record it, and set it to appear at the normal time, but Thursday night is the launch party for new The Last Battle EP, so I wanted to do a little plug for that, and if I left it for Thursday then there'd be little point!
So, from the new E.P. by The Last Battle, I play the brilliant Viv Nicholson. There's also a track from the new album by King Post Kitsch, and a track from Something Beginning with L (as featured in this week's Hipstamatic) who played an instore gig on the Saturday before last in Avalanche Records.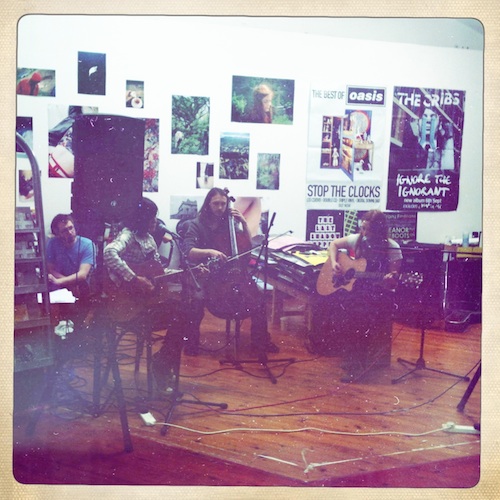 Podsafe music in this episode is played courtesy of The Great American Novel, The Last Battle, IODAPromonet / Armellodie Records and Song by Toad. Tracks 5 and 6 are released under Creative Commons Licences. Edinburgh Man Podcasts is a member of the Association of Music Podcasting.