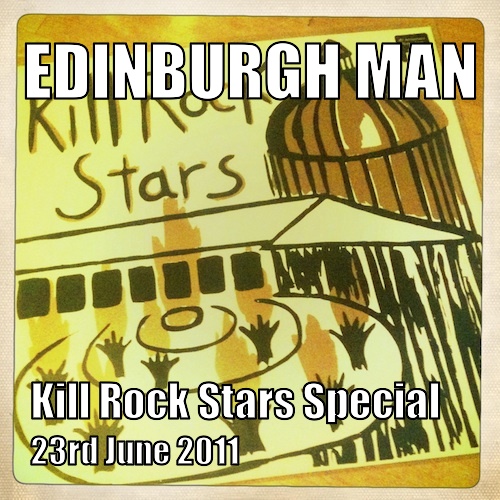 Tonight I'm out! I'm not quite sure how I've managed to go so long without being out on a Thursday night. Anyway, the lure of a free bar tempted me away from the podcast, so we have a pre-recorded one instead.
And it's a special episode of the podcast devoted to music from the record label Kill Rock Stars. Founded in 1991 in Olympia Washington by Slim Moon, it's surely not an overstatement to say that KRS is one of the most influential labels in the alternative music scene. From the early releases of seminal north west punk bands, through the riot grrrl bands of the mid-90's to the art-rock releases from the short-lived 5RC spin-off label, there's just so much great music to choose from.
This week's show takes us from 1994 to 2007 on a journey through the KRS catelogue, including tracks from Heavens to Betsy, The Gossip, and Deerhoof and loads more.

Podsafe music in this episode is played courtesy of Kill Rock Stars. Edinburgh Man Podcasts is a member of the Association of Music Podcasting.