In a rather unlikely turn of events summer seems to have arrived in Edinburgh this week. If you're not from around these parts, what this means is that it's sunny... slightly warmer than normal... and no-one is wearing a jacket. Not one to waste this, I wandered up Calton Hill at lunchtime. It's a strange place, with a weird selection of buildings, including part of a replica of the Parthenon. Seemingly they ran out of money after only building a tiny part of it some time in the 1800's. Today it was surrounded by American high-school students and office workers eating their lunches.
For some reason the summery feeling has put me in the mood for noisy indie-pop, so we start off the podcast with a couple of great shouty tracks from The Lovely Eggs and The Give It Ups. The "Eggs" track is from their 2009 album If You Were Fruit, released in the US on Happy Happy Birthday To Me Records in the US, and Cherryade Records in the UK. The "Ups" track is taken from one of the 7 inch singles in the rather brilliant looking Odd Box Records single club.
... let's indie-pop!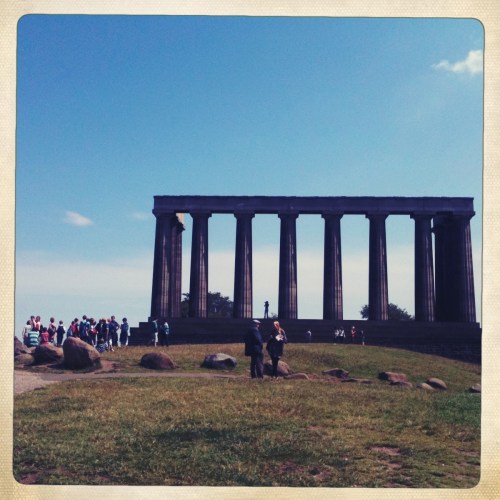 Podsafe music in this episode is played courtesy of IODAPromonet / HHBTM, The Give It Ups, IODAPromonet / Slumberland Records, PET, IODAPromonet / Armellodie Records, The Short Waves. Edinburgh Man Podcasts is a member of the Association of Music Podcasting.