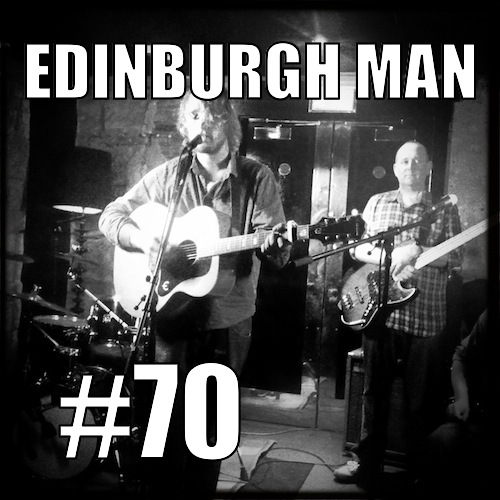 The podcast has moved! From a Thursday night to a Tuesday night. If you listen to the podcast via the wonders of iTunes, or on the website, then this will make very little difference. However if you listen to the podcast live... then you've missed it. Never mind.
On the inaugural Tuesday night show we start with some rock with a capital W from Colorado based The Amends, there's a great new track by Brooklyn's Conveyor, and a track from the new album by Glasgow's The Hardy Boys.
Today's Hisptamatic... well... I forgot to mention it in the show, but on Friday night I saw Adam Holmes and the Embers at the One Below in Edinburgh. It was a great night, and I also met @brucerisk from twitter, which was nice!
Podsafe music in this episode is played courtesy of The Amends, Conveyor, The Hardy Boys, The Toothaches and Sub Pop Records. Tracks 1, 2, and 4 are released under Creative Commons Licences. Edinburgh Man Podcasts is a member of the Association of Music Podcasting.
1. The Amends - "Depraved"
2. Conveyor - "Ellery (Carol No. 4)"
3. The Hardy Boys - "I Want You"
4. The Toothaches - "Don't Be Lonely"
5. Dum Dum Girls - "Coming Down"