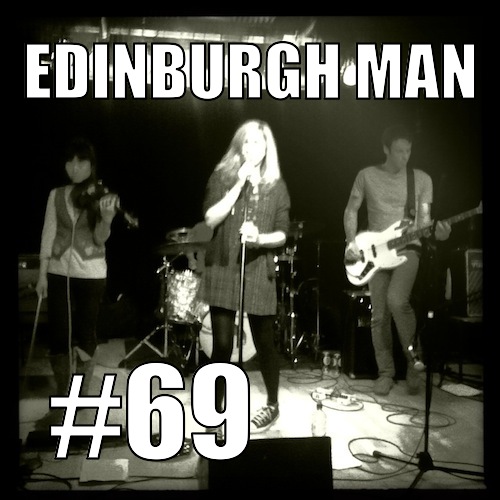 Many apologies. I've had a bit of a persistant cough for the last week, so I'm a bit croaky on the podcast tonight. A bit less chat than normal, and some more music. I think I only coughed into the microphone once. So watch out for that if you're listening on headphones!
On today's show, it's got a bit of a C86 indie-pop-type-theme with two brilliant tracks on Slumberland Records - "Hazel" by Weekend, and "Bad Feeling" by Veronica Falls. There's also a great track from the new Trips and Falls album on Song by Toad Records, and we finish off with a track from The Douglas Firs who played a top gig on Saturday night organised by Stu Lewis from the The Tidal Wave of Indifference. And... if you squint... you might be able to make out The Douglas Firs is this week's Hispstamatic.
Podsafe music in this episode is played courtesy of Zoey Van Goey, IODAPromonet / Slumberland Records, Song by Toad, IODAPromonet / Armellodie Records.
1. Zoey Van Goey - "You Told The Drunks I Knew Karate (GRNR Remix)" (download track free from Bandcamp)
2. The Bleed Whites - "Eat the Spurs" (download album for 'name your price' from Bandcamp)
3. Veronica Falls - "Bad Feeling" (download track free and buy from AmazonMP3)
4. Weekend - "Hazel" (download track free and get more info)
5. Trips and Falls - "Marginally More Than Mildly Annoying" (download track free and buy from Song, by Toad records)
6. The Douglas Firs - "Grow Old And Go Home" (download track free and buy from iTunes)