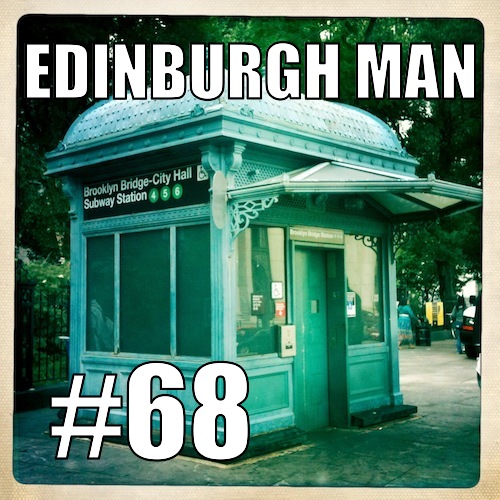 After a week on holiday the podcast returns with a vengeance. Sort of. Last week I was in New York, mostly just chilling out and buying some vinyl. I somehow managed to squeeze a whole load of albums into my case for the journey home, and thankfully they all survived unscathed.
Anyway, as I'm still in a New York mood... or perhaps more importantly on a New York timezone, I thought I'd make an New York playlist for this week's show. Every track is by a band (or artist) from the city. Including two tracks, yep that's two tracks, about Coney Island.
Track 1 is played courtesy of JoFranna, Track 5 is played courtesy of Schwervon! / Olive Juice Music. Tracks 2-7 are released under Creative Commons Licences. Edinburgh Man Podcasts is a member of the Association of Music Podcasting.
1. JoFranna - "Coney Island" (buy EP from Olive Juice Music)
2. Like, Mountains - "Coney Island" (buy EP from Bandcamp)
3. Finding Fiction - "Migraines & Sheep" (Download EP free from Bandcamp)
4. Conveyor - "Milkman" (Download EP free and buy vinyl from Bandcamp)
5. Schwervon! - "Bad Music" (Download free sampler EP and buy album from Bandcamp)
6. Lixian Hantover - "Ginny's Gone to Ohio" (Download EP free from Bandcamp)
7. Lizard Kisses - "Into The Sea" (Download free from Bandcamp and buy on cassette from Cakes and Tapes)