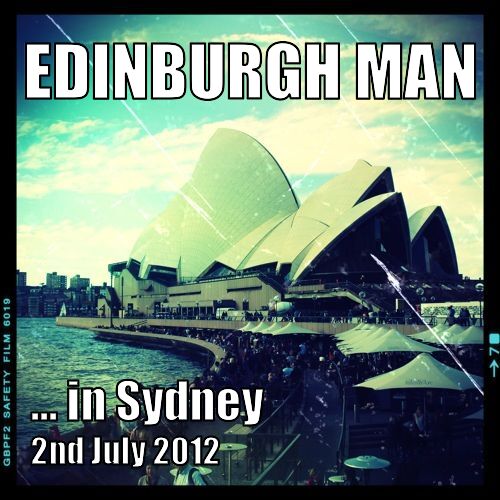 Again, apologies for the lateness of this podcast post. I've been way too busy enjoying myself. I'm also running on cellular data only, so let's hope I don't hit my limit before clicking on "save".
Today's podcast is the second of two from Australia. This week we have moved to Sydney, land of sunny beaches and expensive coffees. But still some great music. Eight tracks by bands from the city.
Now, if you'll excuse me, I need to go pack.

1. Victory Road - "I Hope You Had the Time of Your Life" (Played courtesy of Victory Road / Released under a Creative Commons licence)
2. Black Vat Trio - "Not My Hero" (Played courtesy of Black Vat Trio / Released under a Creative Commons licence)
3. MAKING - "Barcelona" (Played courtesy of MAKING / Released under a Creative Commons licence)
4. The Chitticks - "Blood Fever" (Played courtesy of Heavy Heads / Released under a Creative Commons licence)
5. Birdene - "St James Infirmary" (Played courtesy of Birdene / Released under a Creative Commons licence)
6. Sleep In - "NY Alone" (Played courtesy of Sleep In / Released under a Creative Commons licence)
7. Devotional - "Mercy" (Played courtesy of Devotional / Released under a Creative Commons licence)
8. sleepmakeswaves - "exits to nowhere" (Played courtesy of sleepmakeswaves / Released under a Creative Commons licence)