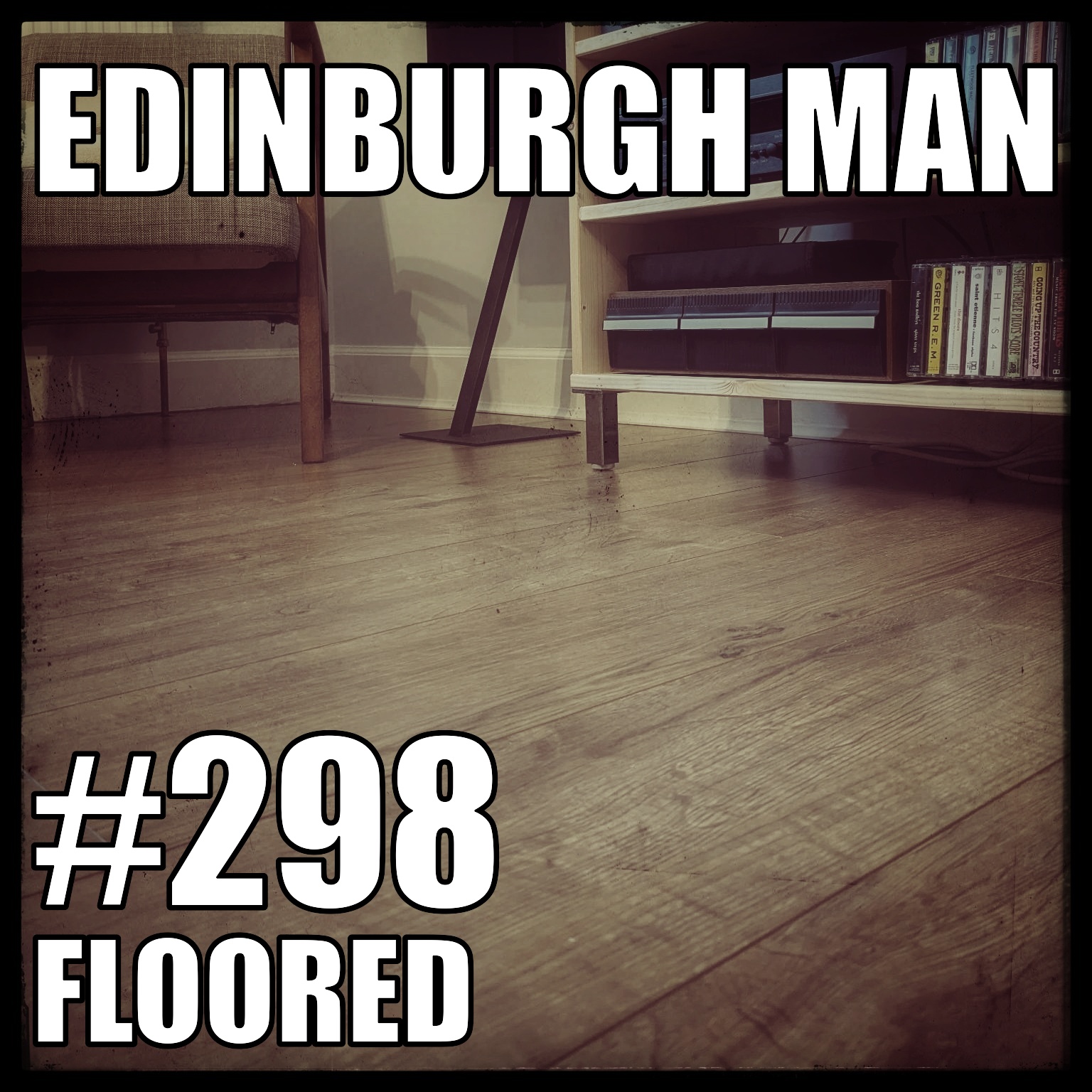 Apologies for the lack of podcast last week. The all new Edinburgh Man Towers is still, very slowly, being decorated and upgraded since we moved in over a year ago. Last week it was the turn of the Dining Room / Office / Music Listening Room to be rewired. The biggest room in the house, and room with the most stuff. All of which had to be cleared out for the work.
Of course, while the room was empty we thought it would be a good time to lay a new floor. By ourselves. So that was last weekend's fun, and I'm still not really recovered. I'd love to say that you can't tell, and that this week's show is the pinnacle of professionalism, but you know...
[00:32] Final Passion - Perpetual Motion
[09:11] Hard Femme - The Car That Kills Me
[14:34] Collate - Erika's Trip
[20:41] Shiv and the Carvers - Brat
[25:12] Trip Westerns - Free Mind
[30:45] Nodding by the Fire - Where the hills are fog
Unless otherwise noted, all tracks are released under Creative Commons licences. See links for more details.