On today's podcast... my ears seem to be returning to normal! Helped no doubt by the fact I've been wearing earplugs at gigs recently, including a brilliant gig with Zoey Van Goey and Withered Hand - a fundraiser for Withered Hand's trip to SXSW in Austin next week. Hopefully by the time the podcast goes live, this will all have been sorted, but at the time of recording Dan from Withered Hand's visa is held up as those with the power aren't convinced that he is an artist of extraordinary ability! Of course he is, and to prove it I play a track from his brilliant debut album "Good News" which sees a US release this month on Absolute Kosher records.
Elsewhere, there's a track from the new EP by The Dum Dum Girls, a track from another new EP by Edinburgh's Trapped Mice, and a great bit of lo-fi goodness from the new album by German Error Message.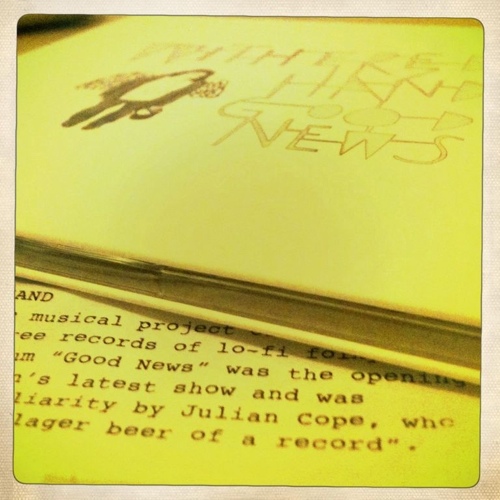 Podsafe music in this episode is played courtesy of Sub Pop, IODAPromonet / Absolute Kosher and Trapped Mice. Tracks 4 and 6 are released under Creative Commons licences. Edinburgh Man Podcasts is a member of the Association of Music Podcasting.
1. Dum Dum Girls - "He Gets Me High" (download track free and buy EP from Sub Pop)
2. Withered Hand - "New Dawn" (download track free and buy album from iTunes)
3. Trapped Mice - "All In All" (buy EP from Bandcamp)
4. 50FOOTWAVE - "Radiant Addict" (download track free from cashmusic.org)
5. J Mascis - "Not Enough" (download track free and buy album from Sub Pop)
6. German Error Message - "Reaching Out" (download album free from Bandcamp)
Edinburgh Man #47