The podcast is on location! Recorded in a hotel room in Athens, underneath the Parthenon, although there's nothing very Athenian about it... except the rambling chat, and the background noise of traffic. It's a dodgy sounding all new podcast recorded and mixed (for the most part) on my iPhone!
On this show, there's another track from the new acoustic album by J Mascis, a track from the debut album by Edinburgh's Black International, and a track by Shambles Miller - which popped into my head while I was watching a protest march in Athens.
This podcast was recorded and partially mixed using MultiTrack DAW by Harmonicdog, and tracks were directly downloaded to the iPhone and imported using Downloads - Download Manager.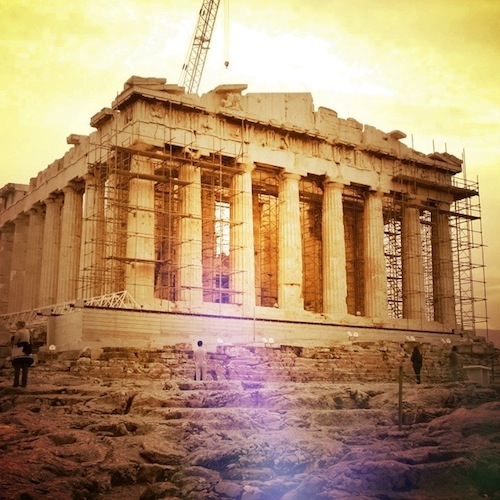 Podsafe music in this episode is played courtesy of IODAPromonet, Shambles Miller, Sub Pop, and Black International.Tracks 5 and 6 are released under a Creative Commons licence. Edinburgh Man Podcasts is a member of the Association of Music Podcasting.