Last week's podcast had the most likes on Facebook so far! A whopping 16! Thankfully many more people listen to the show than "like" it, but still - I was impressed. Perhaps this is because the show was a chilled out indie folkie sort of show? Never one to stick to a formula, I've decided to mix it up a bit this week, with a bit more musical variety.
There are two great tracks from albums that come out at the start of next week, first up the Vivian Girls, and a bit later into the podcast a track from the new Low album "C'Mon". There's also a brilliant track by Tri-Lambs, a band that features Toby Goodshank as well Crystal Madrilejos and Angela Carlucci from the Babyskins. If you're not familiar with the Babyskins you might recognise Crystal and Angela's voices from a couple of Herman Dune albums.
There were also at least two great gigs in Edinburgh in the past week. Including Zoe Van Goey with support from Aidan Moffat at Electric Circus. I tried to take a Hipstamatic photo, but I guess I had the kaleidoscope lens on. Weird.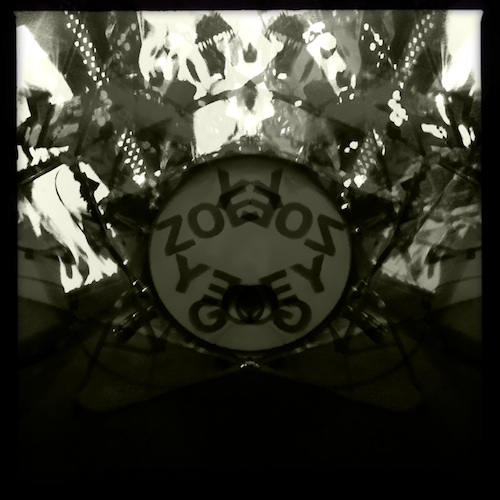 Podsafe music in this episode is played courtesy of Polyvinyl Records, Tri-Lambs, Sub Pop, Song by Toad, and The Spook School. Tracks 4, 5, 6 and 7 are released under Creative Commons licences. Edinburgh Man Podcasts is a member of the Association of Music Podcasting.