I had lots of music for today's podcast. Loads and loads actually. So much so that I got a bit stuck trying whittle it down. I was also going to do another live one, but in the end time, and the fact I was feeling a bit under the weather, got the better of me. So instead, I made an entirely different podcast with lots of music and very little chat. I promise I'll sort out my playlists and get back to a proper (maybe even live) one next week, but in the meantime I hope you enjoy a K Records special.
A podcast devoted to one of the most important, influential and truly independent record labels – Olympia's K Records. Founded by Candice Pedersen and Calvin Johnson (most well-known for his band Beat Happening). Staunchly anti-corporate and supportive of DIY punk music, their motto is "exploding the teenage underground into passionate revolt against the corporate ogre since 1982".
There are just too many great artists from K Records to play in a single show – so this is just a small selection. If you want to know more about K Records, seek out the documentary "The Shield Around the K: The Story of K Records"… and pick up a copy for me while you're at it!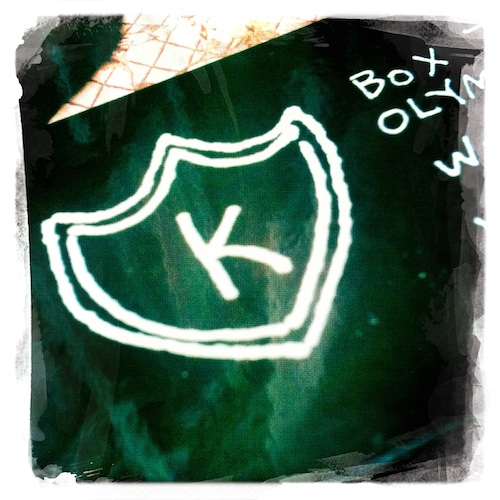 Podsafe music in this episode is played courtesy of Music Alley / K Records. Edinburgh Man Podcasts is a member of the Association of Music Podcasting.
1. Beat Happening – "Hey Day" (buy from K Records)
2. Mecca Normal – "Throw Silver" (buy from K Records)
3. Built to Spill – "Sick & Wrong" (buy from K Records)
4. The Crabs – "Sharkbite" (buy from K Records)
5. The Microphones – "The Pull" (buy from K Records)
6. Calvin Johnson – "Can We Kiss?" (buy from K Records)
7. Dennis Driscoll – "I Know" (buy from K Records)
8. Kimya Dawson – "My Heroes" (buy from K Records)