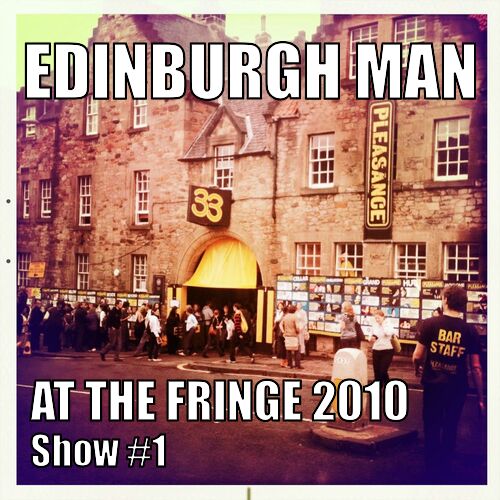 Jonny and guest co-host Gordon present the first of three special shows from the Edinburgh Festival Fringe! We struggle with background noise and a wobbly table on a wobbly floor. Every time someone walks by the microphone almost falls onto the ground, but we still play some great podsafe music. Some tracks are new, some tracks have been featured on the podcast before, and some are inspired by the Fringe itself.
It's all a bit different from normal. There's a still lot of random chatter, although this week it is mostly all about the Fringe. We had hoped to do some interviews, maybe accost the odd Fringe performer as they passed by, but in the end we just chat and play music. If you're in Edinburgh this month we have what might be (loosely) considered reviews, and also some recommendations. If you're not in Edinburgh hopefully there's still be something you might find interesting. If nothing else there's some good music.
Podsafe music in this episode is played courtesy of Sub-Pop Records, Music Alley, IODAPromonet, killrockstars and Polyvinyl. Edinburgh Man Podcasts is a member of the Association of Music Podcasting.
1. The Vaselines – "Sex With An X" (download track free and pre-order album from Sub-Pop)
2. Les Savy Fav – "The Equestrian" (buy album from iTunes)
3. Frightened Rabbit – "Head Rolls Off" (download track free, or buy album from iTunes)
4. Kimya Dawson – "5 Years" (buy album from K Records)
5. Asobi Seksu – "Transparence" (download track free and buy album from Polyvinyl)
6. Flight of Conchords - "Business Time" (download track free and buy album from Sub Pop)