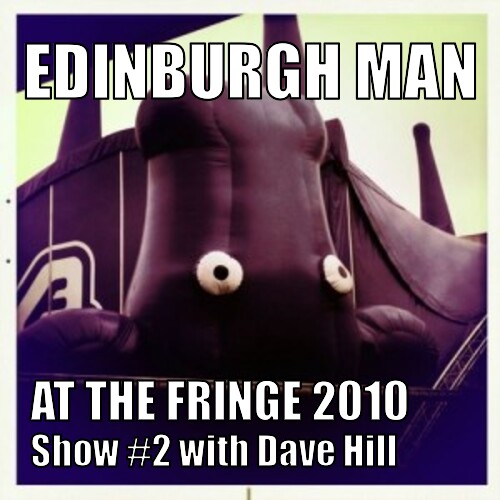 Featuring Dave Hill
The second podcast from the Edinburgh Fringe. Gordon and I have moved next to an ice cream van, under the shadow of a giant inflatable purple cow.
But the real treat on this show is an interview with comedian and rock god Dave Hill who has two shows at the fringe:
Big in Japan
and the
Dave Hill Explosion
. Many, many thanks to Dave for taking time out from a hectic Fringe to have a chat in an attic high above the Pleasance.
Podsafe music in this episode is played courtesy of IODAPromonet, Music Alley and Polyvinyl records. Some tracks are also released under Creative Commons licences. Edinburgh Man Podcasts is a member of the
Association of Music Podcasting
.